The Traditional Delightful Taste of Taichung Cake and Pastry – Jui Mei Pastry
The traditional delightful taste of Taichung Cake and Pastry – Jui Mei Pastry Established in July, 1989 at No.301, Dajin St., Nantun Dist., Taichung City (the founding store), Jui Mei Pastry is not favorably evaluated in the beginning as Dajin Street has been nothing but a 10-meter wide laneway located at an out-of-the-way spot without continuous stream of vehicles and crowds. Researched and planned elaborately by the person in charge plus the strenuous collaboration of the employees, the pastry has successfully created crispy, delectable flaked almond together with pineapple cake of distinctive flavor. In the year of 1990, the brand starts to develop and produce the new products of pine nut cake and sun cake. In addition to adopting traditional, ancient method, the pastry making techniques imported from Japan and other advanced countries in Europe and American are also applied to enable the formal launch in 1991. Due to its unique texture, the pine nut cake is considered to be the best of all cakes and is accordingly well received. As for sun cake, the typical traditional refreshment of central Taiwan, has earned positive feedback as well. Thenceforth the reputation of Jui Mei Pastry begins to spread with time.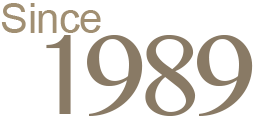 Ever since its foundation, Jui Mei Pastry has been offering customers high-quality products sold at affordable prices so that the general public will be able to enjoy the traditional delicacies. With the persistence of this belief and diligent, steady cultivation, the brand has commonly gained fine praises from the public. In order to provide extensive services to the customers, the second branch starts its business in July, 1994 at No.380, Sec. 3, Wenxin Rd., Xitun Dist., Taichung City (Wenxin store), followed by a third founded in November, 1988 at No.188, Dadun 7th St., West Dist., Taichung City (Dadun Store). The new products of mung bean and vegetarian meat pastry, bride cake, and etc., which are highly appreciated by the consumers owing to their aggregable sweetness, are launched successively not only to meet the needs of vegetarians but also to broaden the range of services. The products produced by Jui Mei have obtained the recognition of domestic fellow nationals and overseas Chinese that Jui Mei Pastry is regarded as the optimum present for giving gifts to families and friends, which allows Jui Mei Pastry to enjoy high reputation at home and abroad. For years Jui Mei Pastry has adhered to the business philosophy of "honesty", "quality", and "service" and applied the idea of satisfying customers' needs, serving the society, and making contributions to the society as it business orientation and management strategy with the purpose of promoting traditional delicacies of authentic Chinese flavor. Meanwhile, Jui Mei Pastry expects that the public can kindly offer their comments and suggestions as a courtesy to the products. It is hoped that everybody can experience the savor of family happiness after relishing Jui Mei Pastry.